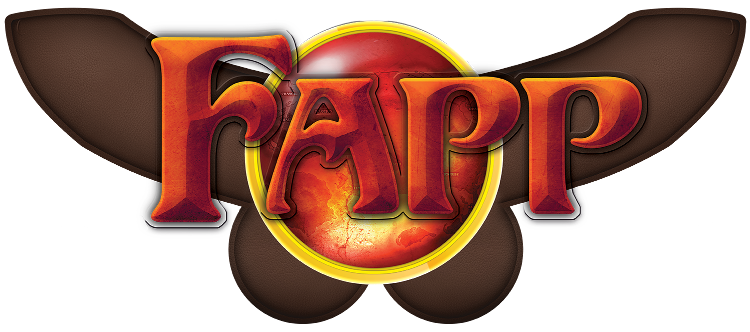 Sign Up
to receive important notifications about Fapp and our other products.
The Fapp System is a Tabletop RPG designed for light-hearted, sex-fueled adventures celebrating and parodying tabletop gaming tropes from a plethora of genres. Set in a world where the laws of reality themselves have been altered to make most spells fizzle and swords fall limp, adventurers have found that their enhanced libidos and newfound erotic abilities leave sexual conquest as the only means to continue their adventuring careers – but the monsters, traps, and dungeons of the world have adapted to follow suit, making for a harrowing and hillarious setting to explore a plethora erotic adventures.
Core Rules
The 3rd Edition Fapp Core Rulebook is now available to order. Players can follow along with the free Fapp Primer and Character Sheet, while the rest of the books for sale in the series provide a wealth of new characters, monsters, items, and adventures to explore with full-color artwork.
Expansions
Each expansion to the Fapp series tackles new themes and settings across a number of genres. The most recent expansion, Fapp: Cursed Cumpendium, is available for purchase now!
The Fapp series is supported by Patreon, with new expansions released twice a year. Patreon supporters can influence the design of the series by voting on future expansions and getting their characters and ideas drawn and added to future releases.
Community
The Fapp Discord serves as the main community hub for the series, hosting frequent discussions and a dedicated space to find other players to play with.